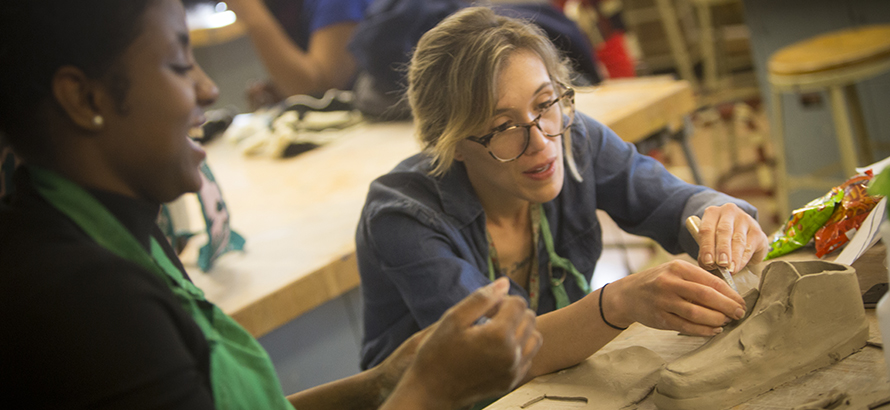 ECS Staff Handbook
Welcome to Eastpointe Community Schools Staff Handbook! Our goal is to transmit important information to employees in a comprehensive manner. Our Talent Management Committee has created this electronic handbook to make it possible for you to access it anywhere.
The Employee Handbook establishes policies, procedures, benefits and conditions that will be followed by employees as a condition of their employment with our district.
ECS strives to provide an employee-friendly environment in which goal-oriented individuals thrive. Our district commitment to serving stakeholders and providing quality education is unwavering. These policies, procedures, and working conditions provide a work environment in which stakeholder interests are served.
We value our employees' talents, skills and abilities, and seek to foster an open, cooperative and dynamic environment in which we can all excel. ECS provides an environment where employees are encouraged to bring ideas and challenges to any level of management.
ECS is an equal opportunity employer. Religion, age, gender, national origin, sexual orientation, race or color does not affect employment decisions including hiring, promotion, development opportunities, pay or benefits. We offer fair treatment of employees based on merit and comply with all applicable federal, state and local labor laws.
This handbook is not a contract of employment nor is it intended to create contractual obligations for our district or for management. Throughout an employee's employment with ECS, it is his or her responsibility to remain up to date on district policies, procedures, benefits and work conditions—both published and unpublished.
District Goals
The Eastpointe Community Schools District Goals for Success:
• Raise achievement of all students by providing a variety of learning opportunities to meet their needs, while ensuring graduation from high school, and career and college readiness.
• Improve health and wellness of students and staff.
• Provide a clean, healthy, and safe learning environment for all students and staff.
• Promote innovation which focuses on best practices and quality efforts that meet the needs of today's students.
• Recruit, develop, retain, and recognize high performing and diverse staff, to effectively meet and challenge the diverse needs of today's students.
• Build strong partnerships with parents, business, community, and faith-based organizations to raise and maintain high standards of academic, athletic, and fine and performing arts excellence.
Our Mission
Eastpointe Community Schools, in partnership with families and community, will empower all students to achieve academic and personal success.
Our Vision
Students Prepared for Success in College, Career and Life.