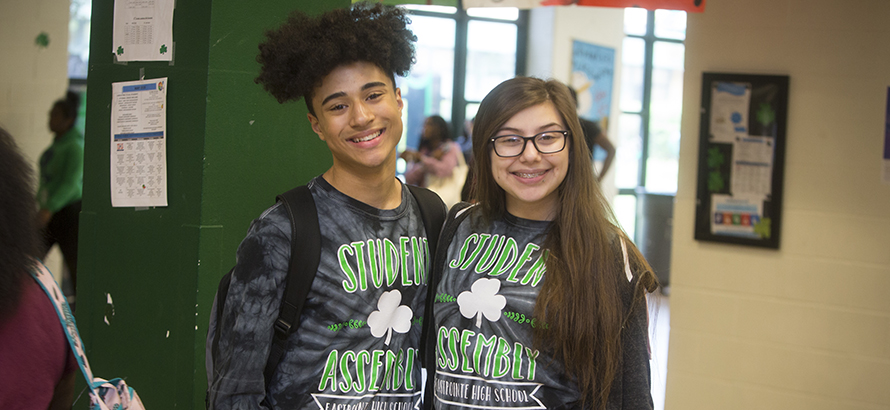 Student Life
You and your child will find a school climate with pride in all we do. Our staff believes in providing a better place to learn. That includes the classroom. Still our students have the chance to be a part of so much more.
Our schools participate in the Get Schooled program. This is a program focused on empowering young people to take control of their education. Using media, technology and pop culture to motivate kids to graduate from high school, go to & succeed in college and in life.
At Eastpointe Community Schools, you'll find a huge array of extra-curricular activities and fun for kids of all ages. Kids want to be a part of something. At Eastpointe Community Schools, they will find that support and opportunity to be a part of it, all of which contribute to our intense school spirit.
Sports & Clubs including: bowling, basketball, football, swimming and golf
Fine Arts: Marching band, drama club, digital photography,
Technology: broadcast studio and recording studio
Class trips
Reading challenges
Homework support