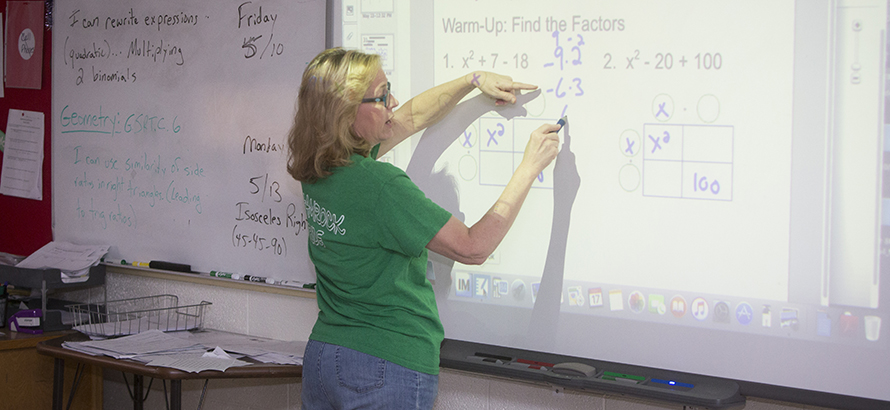 Health & Wellness
Blue Cross Online Visits
Eastpointe Community Schools employees who are enrolled in Blue Cross Blue Shield are eligible to use BCBS's Online Visits. With online visits, you have access to around-the-clock medical care or scheduled behavioral health care, anywhere in the U.S.
Blue Cross Online Visits is fast and convenient. There's no cost to enroll and no monthly fee. Here's how you sign up:
Mobile – Download the BCBSM Online VisitsSM app
Web – Visit bcbsmonlinevisits.com
Phone – Call 1-844-606-1608
When you can't get to your doctor's office, you can talk to an online doctor about minor illnesses such as:
Sinus and respiratory infections
Cold and flu
Painful urination
Eye irritation or redness
Sore throat
If your life is at risk, please call 911 or go to the nearest emergency room.
You can speak with a therapist or psychiatrist if you're struggling with challenges such as anxiety, depression and grief. Therapists use talk therapy, while psychiatrists manage medications.
How do I have an online visit?
1. Launch the online visits app or website, and log in to your account.
2. Choose a service: Medical, Therapy or Psychiatry.
3. Pick a doctor or begin a scheduled visit and enter your payment information.
4. Meet with the doctor or therapist online.
5. Get a prescription, if appropriate, sent to a local pharmacy.
6. Send an optional visit summary to your primary care doctor or other health care provider at the end of your online visit.
How long does an online visit take?
For medical visits, you can see a doctor and get a prescription, if necessary, in usually less than 15 minutes. The average time spent with a doctor is 10 minutes, but a visit may last as long as needed. Therapy visits are scheduled for 45 minutes. Psychiatry visits are 45 minutes for the initial visit; follow-up visits are 15 minutes.
Do I need to make an appointment?
Medical care is available 24 hours a day, seven days a week without an appointment. Behavioral health visits are available by appointment only. Therapy is available for adults and children 10 and over. Psychiatrists set their own hours and some may also offer evening or weekend appointments. Visits are for adults age 18 and over.
How much does it cost?
Medical visits are $49 or less, based on your cost share. If you have a plan with a copay, it's generally equal to or less than what you pay for a primary care office visit.
Costs for behavioral health visits vary depending on the type of provider and the services you receive. Your cost share is based on your existing outpatient behavioral health benefits.
What if I need help with my online visits account or an online visit?
If you have questions or need help with your Blue Cross Online Visits account or an online visit, please call 1-844-606-1608, 24 hours a day, seven days a week.