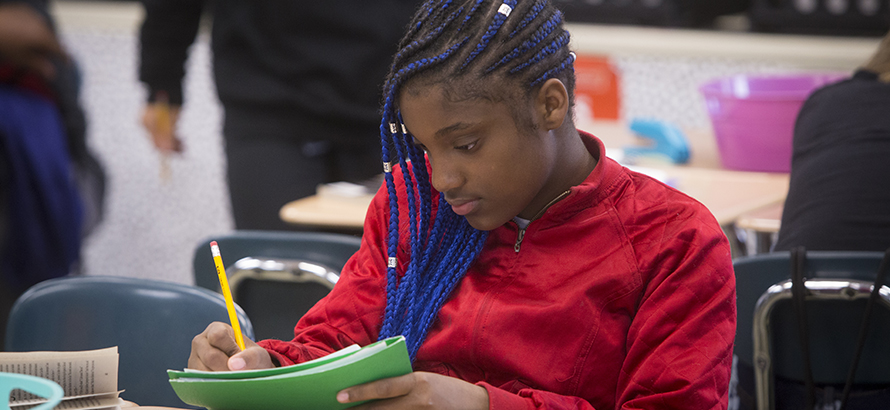 Middle School Curriculum (6-8)
Eastpointe Middle School and the 8th Grade Academy use the following curriculum, aligned with Common Core state standards:
English/Language Arts: Collections
Mathematics: Big Ideas Math
Social Studies: MC3 Framework
Science: Next Generation Science Standards
International Baccalaureate (IB) Programme
Eastpointe Middle School is a candidate school for the International Baccalaureate Middle Years Programme (MYP). The MYP is a challenging framework that encourages students to make practical connections between their studies and the real world.
The MYP curriculum framework comprises eight subject groups, providing a broad and balanced education for early adolescents.
For more information about IB and the MYP curriculum, visit the International Baccalaureate website.