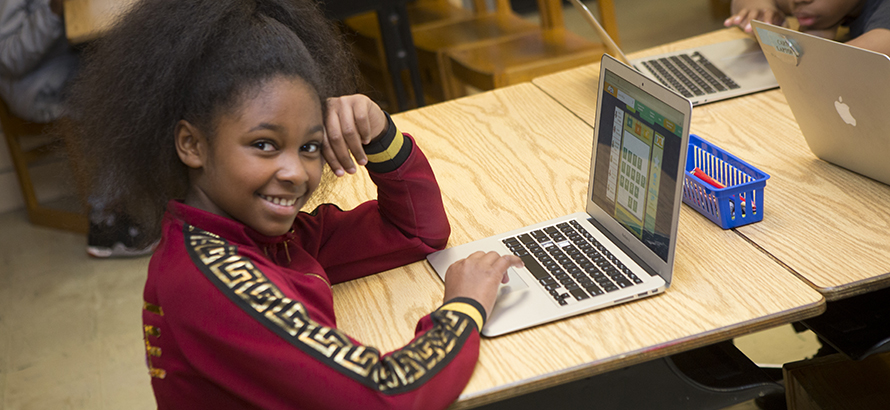 Additional Resources
With students learning in a variety of ways, our staff has provided these resources to help students and parents help with and supplement their classroom learning from home.
Multiple Subjects
PBS Learning Media: Videos, games, lesson plans and supplemental materials can be searched by grade level, subject area, keyword and standard. Content contributors include KET, PBS, PBS Kids, NASA, the National Archives, the Library of Congress and many more. (Grades K-12)
Khan Academy offers highly interactive practice exercises, instructional videos, and a personalized learning dashboard that empower learners to study at their own pace in and outside of the classroom. Creating an account is easy and free. After creating an account and verifying via parent email, students can choose instructional areas of interest to them and begin to explore interactive learning opportunities! (Grades K-12)
Michigan Virtual (Grades 6-12): Michigan families now have access to free digital content from over 70 high-quality online learning courses students can access from home. Build your skills in a current course or try something new!
Reading & Writing
Storyline Online: Storyline Online enables users to select books to be read to them on screen (users may have to switch the player to YouTube, etc. from the dropdown list). Site also includes Teachers Guides with online Common Core State Standards aligned activities. (Grades K-5)
Scholastic Learn At Home: This website has 20 day-by-day projects from pre-k through 9th grade. Texts have a read-aloud feature, adjustable reading levels, and vocabulary support. (Grades Pre-K to 9)
Flyleaf Publishing: The online materials portal from Flyleaf Publishing supplies high quality decodable books. These resources are for students who are just learning to read. The site offers decodable books to read and then also provides extension activities. There is an option for teachers to use these books in combination with lessons. (Grades Pre-K to 1)
Michigan Electronic Library: MeL provides a variety of educational resources including games, online stories, lessons, encyclopedias, databases and more! (Grades K-12)
Unite for Literacy is a digital library for preschool and primary learners that's free and easy to use for families. Children can read along as they listen to each story. (Grades K-2)
New York Times Writing Prompts: The New York Times is providing free writing prompts for students, inspired by current events and news.
Math & Science
Math Solutions: Math Solutions offers free resources created by leading science and mathematics educators. (Grades Pre-K to 6+)
Bedtime Math: Bedtime Math makes math part of a family routine. Every day, they serve up a quick bite of wacky math just for fun. Whether it's flamingos, ninjas or pillow forts, kids can see the math in their favorite topics. No logins. No drilling. No scores. It takes only 5 minutes a day, and kids clamor for it. Resources for parents and educators. (Grades Pre-K to 5)
Mystery Science (K-5): Many of our elementary students are already familiar with Mystery Science, which has unlocked all mini-lessons and made all of their lessons available for free through June, for all parents and teachers. Check out some of their recommended science lessons.