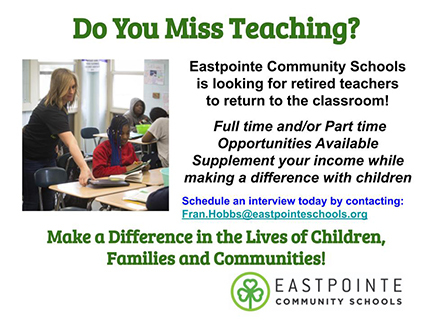 Opportunities for Former Teachers
Eastpointe Community Schools is excited to participate in the Welcome Back Proud Michigan Educators program. This campaign encourages formerly certified educators to seek employment and partner with districts to reduce or eliminate barriers to recertification and facilitate re-entry into the profession.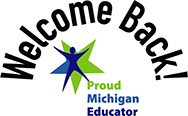 Substitute Teaching Positions
Interested in working as a substitute teacher? Please apply using the following instructions:
Go to EDUStaff
Top left hand corner, click on "Start Application"
Complete the online application
Questions or concerns? Call EDUStaff at 877.974.6338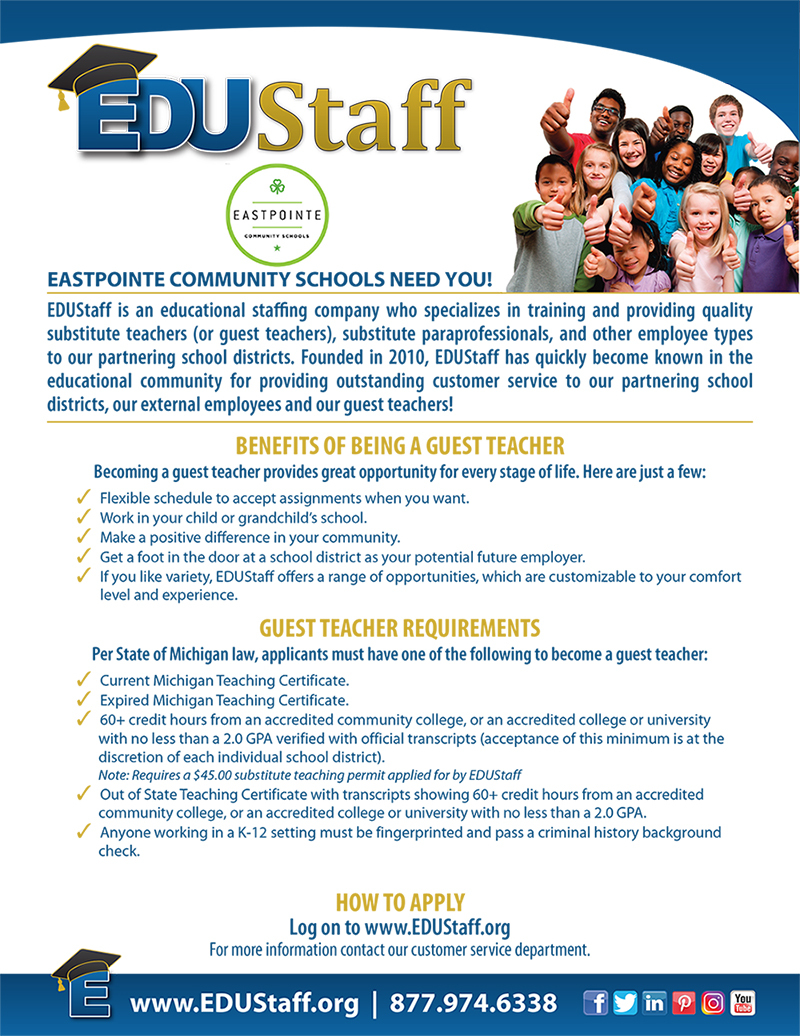 We also contract substitute teachers with Sub Teacher Source. If you love helping students grow and learn, substitute teaching is for you!
General Substitute Positions
Substitutes are needed for the following positions:
Food Services
Lunch Aides
Secretarial
If you are interested in any of the above substitute positions, please submit a substitute application through EduStaff.
Food Service Positions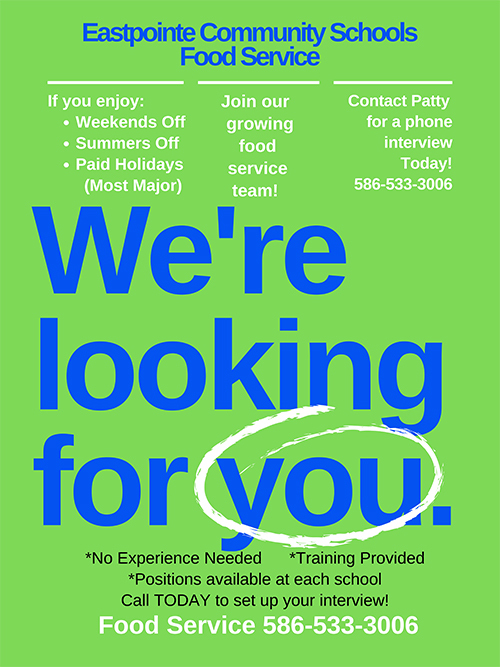 Transportation Positions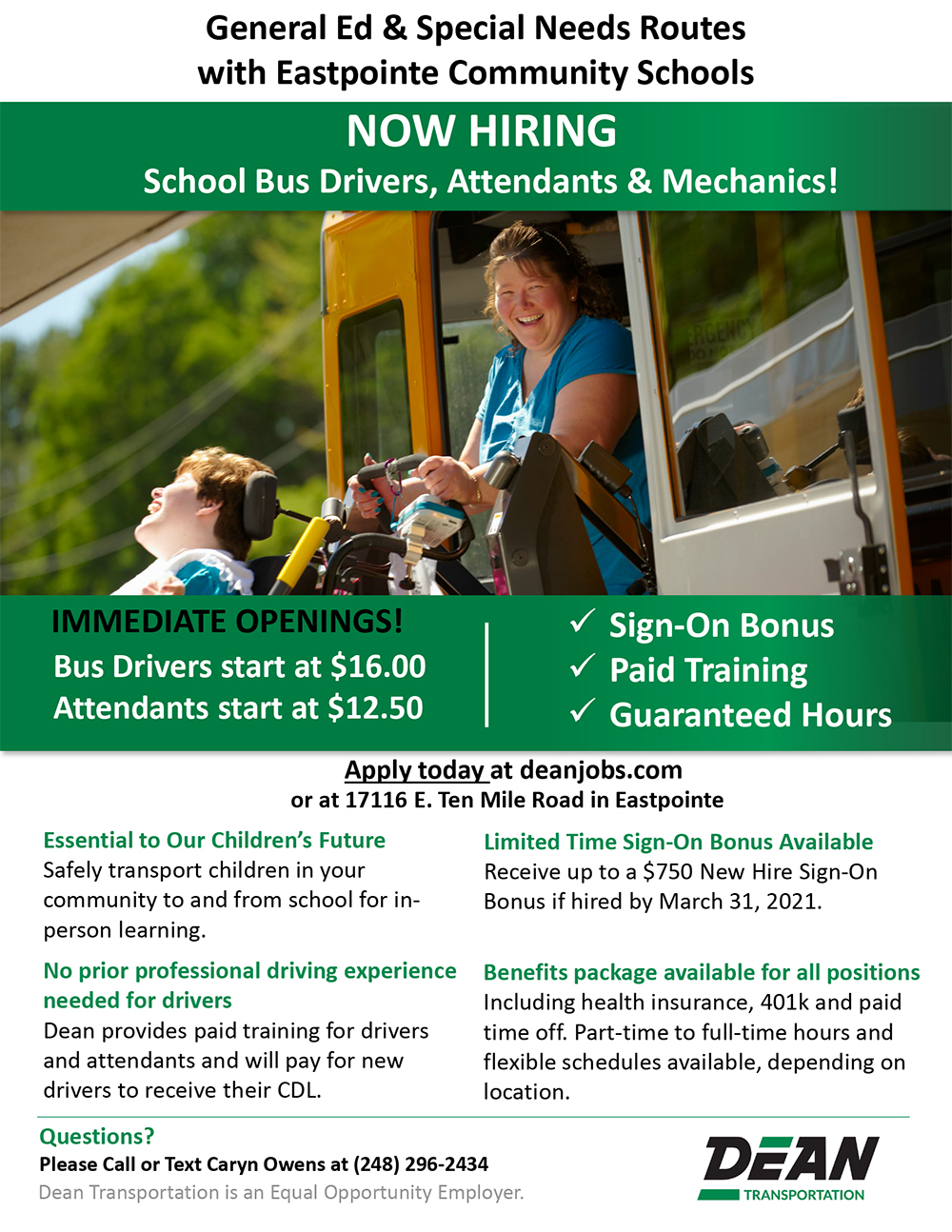 Apply for Bus Drivers and Bus Aide Positions.
Security Positions
Apply for Security Positions.
Coaching Positions
Apply for Coaching Positions.
Support Positions
Apply for Support Positions.
Custodial Positions
Apply for Custodial Positions.
Child Care Positions
Apply for Child Care Positions.
Policy
It is the policy of Eastpointe Community Schools that no person shall, on the basis of race, creed, color, national origin, gender, marital status, or disability, be excluded from participation in, be denied the benefits of, or be subjected to discrimination in employment or in any of its programs or activities.
Benefits, Employment & Labor Relations
24685 Kelly Road
Eastpointe, MI 48021
Human Resources Staff
Meaghan Durham
Benefits Specialist
Christina Gibson
Assistant Superintendent
Diane Haack
Human Resource Specialist