Application Procedures
To apply for the following positions, please visit TalentEd online.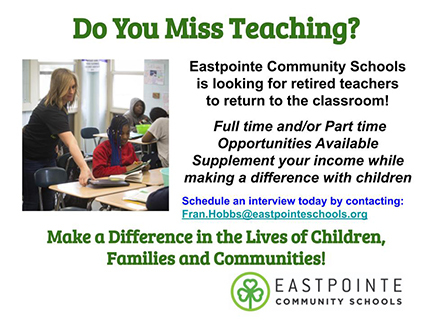 Summer Program Positions
ECS is seeking internal candidates for both summer program sessions. Session 1 runs from June 28 to July 22. Session 2 runs from July 26 to August 19. Openings include:
Teachers
Special Education Teachers
Social Worker
Paraprofessionals
Speech Pathologist
Teacher Leader
General Substitute Positions
We are currently looking for long-term substitutes for classroom teachers.
Substitutes are needed for the following positions:
Food Services
Lunch Aides
Secretarial
Teachers
If you are interested in any of the above substitute positions, please submit a substitute application.
Transportation Positions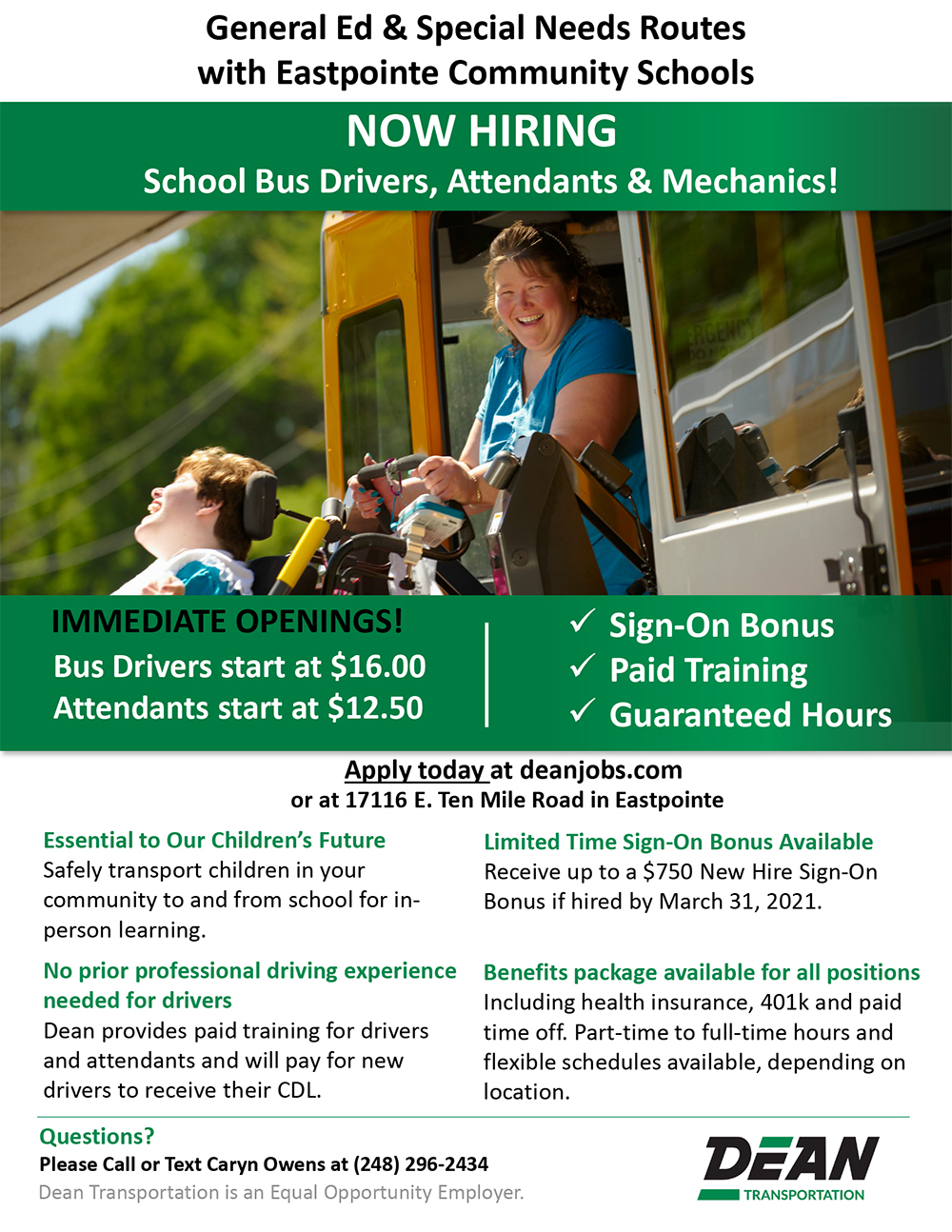 Apply for Bus Drivers and Bus Aide Positions.
Security Positions
Apply for Security Positions.
Coaching Positions
Apply for Coaching Positions.
Support Positions
Apply for Support Positions.
Custodial Positions
Apply for Custodial Positions.
Child Care Positions
Apply for Child Care Positions.
Policy
It is the policy of Eastpointe Community Schools that no person shall, on the basis of race, creed, color, national origin, gender, marital status, or disability, be excluded from participation in, be denied the benefits of, or be subjected to discrimination in employment or in any of its programs or activities.
Benefits, Employment & Labor Relations
24685 Kelly Road
Eastpointe, MI 48021
Human Resources Staff
Christina Gibson

Assistant Superintendent
Diane Haack

Human Resource Specialist