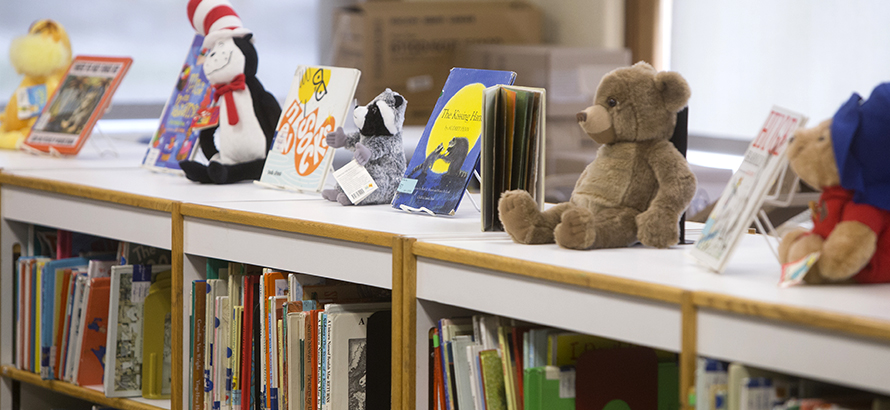 Libraries At ECS
Our libraries are the information hubs of our district.
"When in doubt, go to the library."
-Hermione Granger, Harry Potter and the Chamber of Secrets by J.K. Rowling
Eastpointe High School
Eastpointe Middle School
Bellview Elementary School
Pleasantview Elementary School
Crescentwood Elementary School
Forest Park Elementary School
Browse the catalogs, create lists, place holds, and pen reviews with Destiny, our library management system:
*Our secondary schools use Destiny from the Follett Corporation; the catalog data is hosted by the Macomb Intermediate School District and can always be found at lib.misd.net. If you'd like an account set up for you/your child to be able to place holds, write reviews, and recommend books, send Mr. Taylor an email: patrick.taylor@eastpointeschools.org.
**Forest Park and the elementary school catalogs are currently hosted by Alexandria, a library management system provided by the Companion Corporation. Unfortunately, Forest Park is the only one of the four that has a web-based system; and as a result, the other three library catalogs are inaccessible outside of the individual building libraries.
Mr. Taylor's Bookshelf
| Just finished... | Currently reading... | Up next... |
| --- | --- | --- |
| The Last Black Unicorn, Tiffany Haddish (2017) | Imaginary Friend by Stephen Chbosky (2019) | Look Both Ways, Jason Reynolds (2019) |
Schedule:
Each morning at Forest Park
Monday: EMS
Tuesday: Bellview
Wednesday: Crescentwood
Thursday: Pleasantview
Friday: EHS