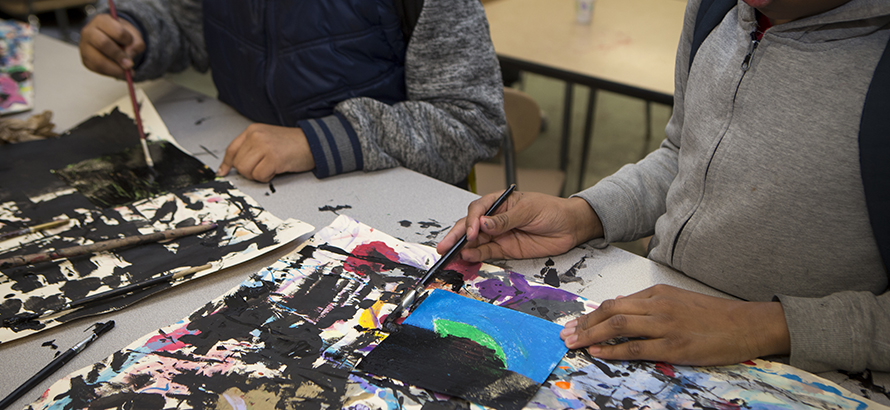 Grants and Compliance
Title I Program
Ensuring that all students have the assistance they need to succeed!

What is "Title I"?

The purpose of the Title I program is to provide extra instruction to students who are struggling to meet grade level expectations in reading, writing, math, science or social studies.

Title I funding is part of the Federal Every Student Succeeds Act (ESSA) of 2015. Title I has been in existence since 1965 when President Lyndon Johnson signed the Elementary & Secondary Education Act. Every few years this legislation gets renewed and gets a new name and new requirements.

Title I is NOT a special education program.

Parent Involvement Policy
How can a parent learn more about Title I?
Eastpointe Community Schools welcomes parent involvement in our programs and services. We want to be sure we are meeting your child's needs AND meeting your expectations.

Here are some ways you can be more involved:
Stay in close communication with your child's teacher and principal. Ask questions about the extra help he/she is receiving.

Attend Parent /Teacher conferences regularly. Schedule additional times if you have concerns.

Attend parent workshops which are designed to help you help your child.

Complete school surveys to help us design programs that meet your needs.

Which buildings in Eastpointe Community Schools receive Title I funding?
Eastpointe Middle

School

Forest

Park Elementary

Crescentwood Elementary

Pleasantview Elementary

Bellview Elementary
What Title I services are provided in Eastpointe Community Schools?
Each Title I school designs its programming to best meet the needs of its students.

Services may include:
Certified teachers to provide additional small group instruction

Reading Recovery® Program

Math Recovery® Program

Paraprofessionals to work with students under the direction of a certified teacher

After-School Tutoring

Summer Reading Programs

Parent Involvement Opportunities

Summer School
When funding is available, Title I has provided a summer school program for students from all district Title I schools.

Parent Programs and Activities
The Title I program supports parent involvement workshops and events at all Title I schools.
Processes and Procedures
Grant Funded Purchases
Procedure to Ensure Eligibility for Categorically Funded Programs
Time and Effort Reporting
Procedure to Ensure Site-Based Decision Making/Local Control
Non-Public Schools - Title Guidelines to Offer Participating of Programs
Procedures for Title I Part A
Forms for ECS Staff
ECS Grant-Funded Purchase Approval Form
Grant Funded Activity Sign-In Sheet
Additional Hours Sheet