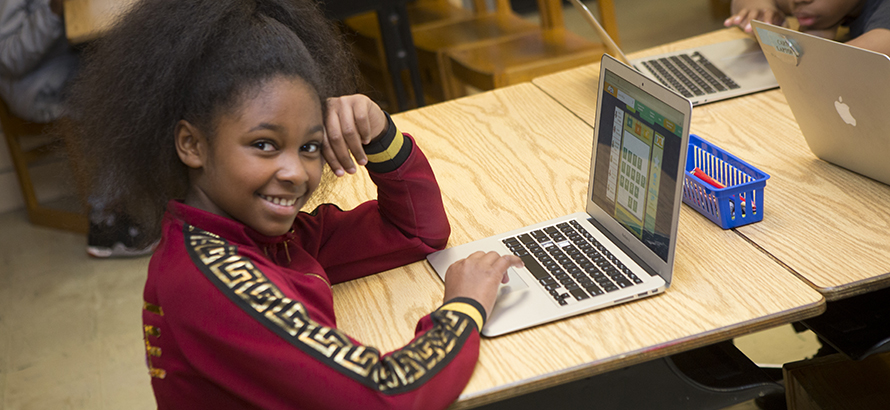 Technology Services
We believe that technology is a valuable educational tool, one which can enhance student learning at all levels and expand the scope of the curriculum in many innovative ways. We further believe the understanding of, and access to, technology is vital in the educational plan for all students. Students must be given the opportunity to learn competencies in using technology as a tool for gathering, using and manipulating information, as well as for communication and creative expression. Students also must understand the impact of technology upon society and accept the responsibilities associated with living in today's digital world.
Children's Internet Protection Act
CIPA Hearing Board Presentation
Technology Acceptable Use Policies
Internet Safety Policy
Technology Acceptable Use Policy
Internet Safety Programs / Initiatives
Technology Code of Ethics
Michigan CSI Online Resources (Sponsored Through the Michigan Attorney General's Office)
Internet Safety Online Resources.pdf
Internet Safety Tips.pdf
Parent Resources (Sponsored Through OnGuard Online.gov)
Affordable Connectivity Program*
The Affordable Connectivity Program is an FCC benefit program that helps ensure that households can afford the broadband they need for work, school, healthcare and more.
The benefit provides a discount of up to $30 per month toward internet service for eligible households and up to $75 per month for households on qualifying Tribal lands. Eligible households can also receive a one-time discount of up to $100 to purchase a laptop, desktop computer, or tablet from participating providers if they contribute more than $10 and less than $50 toward the purchase price.
The Affordable Connectivity Program is limited to one monthly service discount and one device discount per household.
Find out more at: https://www.fcc.gov/acp or https://getinternet.gov
Dell Education Discount Program*
Dell Technologies is offering education discounts to Eastpointe Community Schools students and staff members. These discounts are available for the purchase of computers and accessories through the Dell Member Benefit Site:
http://www.dell.com/EastPointeSchools
*This is not a District program or offering