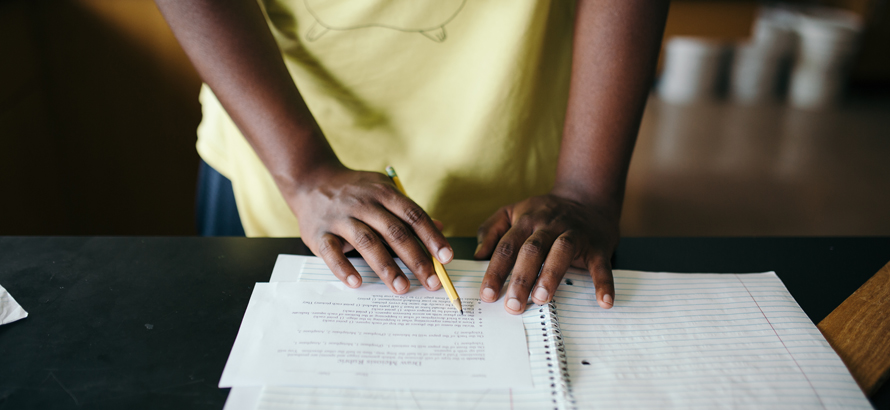 Office of the Superintendent
Dear Eastpointe Community Schools Students, Parents, and Community:
Eastpointe Community Schools has made numerous strides forward as a district. From our improved reading and math scores to our new website, our Eastpointe staff is working hard to provide you and your children the best schools around.
During the summer of 2016, the district finished a strategic planning process that will help to guide and improve our schools through 2021. The plan includes major initiatives in five goal areas that include student achievement, facilities/operations, positive learning environment, finance, and communications/community involvement. Throughout the planning process the broad and diverse group of stakeholders expressed high expectations of Eastpointe Community Schools. The goals adopted reflect the strong desire that has been expressed to embrace significant reform and dramatically improve our school system.
Although this plan was only recently completed, the dedicated staff at Eastpointe Community Schools has already started work to make our community proud. We have a number of notable accomplishments including The Leader In Me program, the implementation of teaming in our middle school, and our Eastpointe Virtual Academy. In addition, you will notice building improvements at all of our schools. We want to be your schools of choice!
Don't worry…although we are always looking to make positive changes, we are also continuing to offer many of your favorite learning opportunities for your children. Eastpointe Community Schools continues to provide Multi-Age Accelerated Classrooms (MAAC) in our elementary schools, the Advanced Learning Program (ALP) for middle-aged students, and we offer a wide variety of advanced learning opportunities where high school students can earn free college credits. And, as always, we continue to offer fee-free athletic programs and free breakfast and lunch for all students.
We are excited about moving the district forward as we collaboratively build upon the current and historical successes of Eastpointe Community Schools. I take your trust in our district very seriously and will make every effort to ensure that we are providing the highest quality care and educational experiences.
Sincerely,



Dr. Ryan McLeod
Superintendent of Eastpointe Community Schools