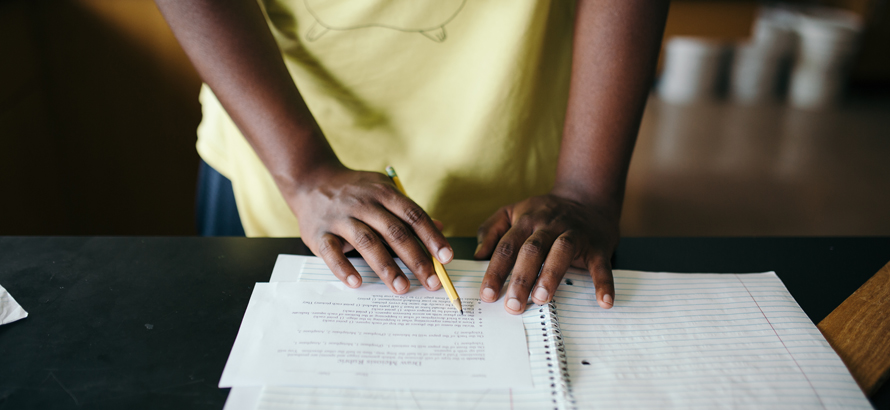 Office of the Superintendent
From the Desk of Christina A. Gibson, Superintendent of Eastpointe Community Schools
Dear Eastpointe Community Schools- Students, Families and Community:
As we look forward into the future of Eastpointe Community Schools, I am excited to have this opportunity to work with our Board of Education, staff, families, and students in leading our district forward.
Throughout history, the world's greatest leaders have brought hope in difficult times. They have helped people see a better future. These past two years in our community have been challenging both in our ability to provide consistent face-to-face education and in our personal lives. We have all experienced shifts to the way our lives operate. These shifts, some welcome and some perhaps unwelcome, have changed the way we feel about our work, our learning, and our time. We need each other now more than we ever have to inspire and support. As part of this community, it is our imperative as a district to unite and serve all children and all families.
The education nonprofit Battelle for Kids shared a message about hope that truly resonated with me, and that I would like to share with our community to guide our work ahead. Hope is much more than passive, wishful thinking; hope is an active approach to life. Hope enables us to see beyond today's problems and hardships. Hope empowers us to shift our attention to the solutions for tomorrow. Hope is the foundation of strong, visionary leadership - our leadership as a school district and city of Eastpointe.
"Everything that is done in the world is done by hope."
—Dr. Martin Luther King, Jr.
"Strength does not come from physical capacity. It comes from an indomitable will."
—Ghandi
With the prospect of hope in mind, we will be inviting a team of staff, parents/guardians, and students to gather this school year in our strategic planning process. In this process, our team will develop a student-learner profile and a 5-year-plan for how our district will continue to grow in service to our community, students and families we serve. As we look forward to our future as a school district, it is my hope that the diverse voices of this community will also be heard throughout this process.
I am excited to continue to be part of this community and look forward to serving as your Superintendent.
Yours in learning,
Christina A. Gibson
Christina A. Gibson