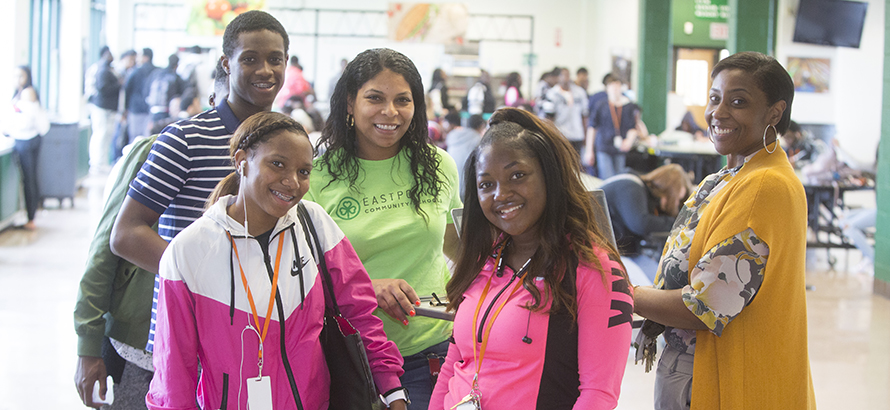 Human Resources
The Eastpointe Community Schools' Human Resources department provides comprehensive service and support for all district personnel. From hiring to professional development, the department is committed to supporting the students of Eastpointe Community Schools through establishing and maintaining exemplary staffing practices in all district programs and offerings. This includes certification review, highly qualified auditing, mentoring and induction training for our teaching staff; as well as managing required and applicable support staffing qualifications, licensures and credentials.
COVID-19 Response for Employees
Revised Communications Protocol
COVID-19 Update for Employees (March 13, 2020)
COVID-19 Update for Third-Party Employees (March 24, 2020)
Absence Reporting Process
Request to Frontload Sick Days Form
Employee Rights Under the Families First Coronavirus Response Act
BCBS Coronavirus Coverage Information
HR Forms
Direct Deposit Form
Eastpointe Community Schools Timesheet Instructions
Eastpointe Community Schools Timesheet Form
FMLA Application
Time Off Form
Employee Injury Report Form
Emergency Contact Form
Policies & Procedures
Anti-Discrimination Policy
Attendance & Standing Working Hours Policy
Badge System for Visitors, Volunteers, Guest Teachers, and Staff
Chain of Command
Concentra/Accident Reporting Procedure
Conduct Policy
Drug-Free Workplace Policy
Employee Relations
Harassment Policy
Resignations, Retirements, and Terminations
Technology Acceptable Use Policy
Asbestos Hazard Emergency Response Act Notice (AHERA)
External Resources
Americans with Disabilities Act
Michigan Occupational Safety and Health Administration (MIOSHA) Hazard Communication
Employee Rights Under Family & Medical Leave Act
Workers' Compensation Rights & Responsibilities
Equal Employment Opportunity Commission
Comparison of FERPA and HIPAA Privacy Rule for Accessing Student Health Data
Form I-9 Information
Michigan Child Protection Law
Public Service Loan Forgiveness
It is the policy of Eastpointe Community Schools not to discriminate against any person on the basis of race, color, national origin, gender, age, disability, religion, height, weight or marital status in its programs, services, employment, or any other activities. For further information, please contact the Administrative Offices of Eastpointe Community Schools at (586) 533-3000.