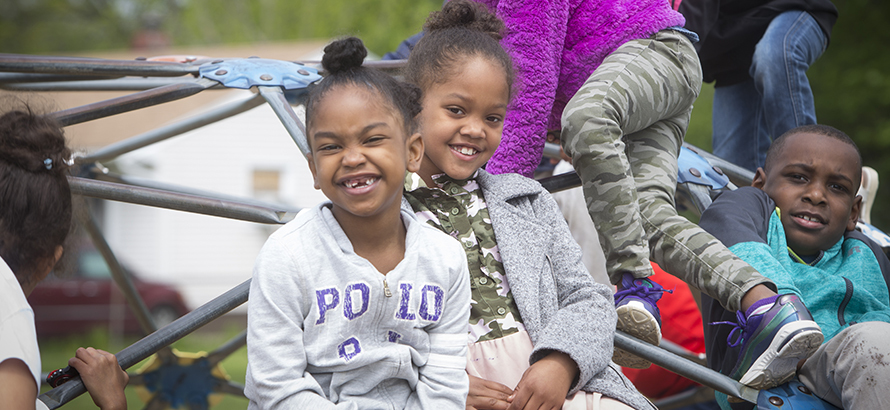 Welcome To the

Eastpointe Early Learning Center

Welcome to the Eastpointe Early Learning Center! This specially-designed venue offers a nurturing environment and small classes for our youngest learners. Our variety of preschool programs allow every family to find the best fit to prepare their child for kindergarten and beyond. We can't wait to welcome your child for their earliest days of school!
3-Year-Old Program
We will be opening an additional classroom for 3 year olds in January 2022! Children must have turned 3 by September 1, 2021, and be FULLY potty trained. Breakfast, lunch and snack are included as part of this free preschool program. Priority will be given to families who live in the Eastpointe school district. Apply here!
Great Start Readiness Program (GSRP)
The Great Start Readiness Program (GSRP) is Michigan's state-funded preschool program for four-year-old children who fall below 250% of the Federal Poverty Level (FPL). The program is administered by the Michigan Department of Education, Office of Great Start. The full-day program meets Monday thru Thursday. An enriching and engaging curriculum provides for learning experiences in the areas of social-emotional development, math and literacy, fine and gross motor skill development, science and art experiences. There is a rest time each day and a nutritious breakfast, lunch and a snack are provided daily. Class size maximum is 16 students with a Lead and Associate Teacher for a ratio of 1:8. This program is offered at no-cost to qualifying families.
Early Childhood Special Education
Michigan Early Childhood Special Education (ECSE) services include special instruction and related services provided to young children, ages three through five, who qualify under the Individuals with Disabilities Act (IDEA, Part B, Section 619). Through its 56 intermediate school districts (ISDs) Michigan's ECSE program ensures the provision of a Free and Appropriate Public Education (FAPE) to all eligible children at no cost to their families, and in the Least Restrictive Environment (LRE). LRE means that young children with disabilities should receive services in typical community-based early childhood settings and programs whenever possible, and only go to more restrictive or specialized settings when their individual needs require it.
ELC Calendar
ELC Calendar

Previous

January

2022

Next

S
M
T
W
T
F
S
1
2
3
4
5
6
7
8
9
10

Jan 10

6:30 PM to 7:30 PM

Board of Education Organizational Meeting

Location:

Eastpointe City Hall, 23200 Gratiot Avenue

Calendar:

Board of Education Meetings

11
12
13
14
15
16
17
18
19
20
21
22
23
24

Jan 24

6:30 PM to 7:30 PM

Board of Education Regular Meeting

Location:

Eastpointe City Hall, 23200 Gratiot Avenue

Calendar:

Board of Education Meetings

25
26
27
28
29
30
31
Upcoming Events
No School

Calendar:

District Calendar

Late Start for Students - 1 Hour

Calendar:

District Calendar

Board of Education Regular Meeting

Location:

Eastpointe City Hall, 23200 Gratiot Avenue

Calendar:

Board of Education Meetings

Late Start for Students - 1 Hour

Calendar:

District Calendar