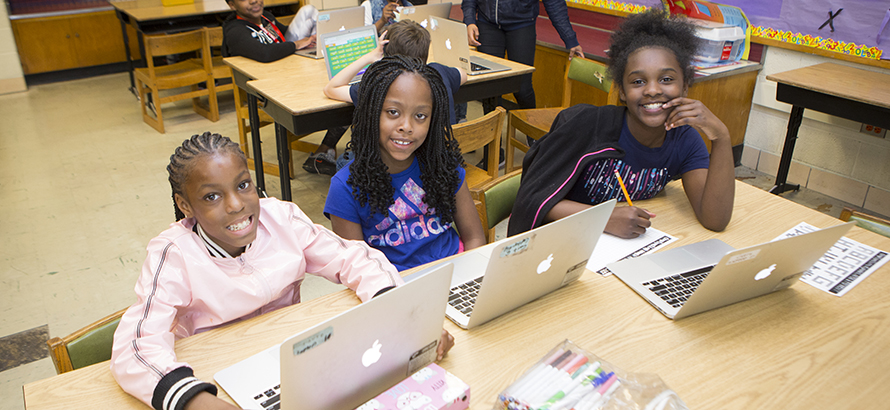 Curriculum Overview
In Eastpointe Community Schools, curriculum is one component of the overall instructional infrastructure. Eastpointe Community Schools believes it is the district's responsibility to create and maintain a vertically and horizontally aligned curriculum and assessment system that includes developing, vetting, approving, rolling out, and revising curricular units for all content areas.

Eastpointe Community Schools defines curriculum as district-articulated, grade level/subject specific content that is aligned to standards and learning targets with required common assessments that use multiple modalities (performance task, content-centered, student reflection, and systems-based).

District approved curriculum will include:
A timeline for instruction (scope and sequence);
Required resources;
Exemplary activities;
Instructional time allocations required daily for core content areas;
K-12 literacy expectations that align to balanced literacy standards; and
Grade level/content area common assessments.

District approved curriculum will be housed in Atlas Rubicon.

It is expected that the district-approved curriculum be taught with fidelity in all PreK-12 classrooms. In addition, it is expected that teachers engage in professional learning communities (PLC), focused on the Four Critical Questions of a PLC and utilize multiple measures of data to differentiate classroom instruction based on student needs. The district will approve all Tier II and III intervention/remediation approaches and resources.

All instructional strategies used to deliver the curriculum must be aligned to the district's visions for high-quality subject-specific instruction. They must be research-based, relevant, rigorous, and contribute to the comprehensive student experience.
Read by Grade Three Presentation
Parents and teachers can find an overview of Michigan's Read by Grade 3 law here: Read by Grade Three

K-5 Literacy Handbook
Eastpointe continues to strive to provide high quality small group literacy instruction. All K-5 teachers are issued a K-5 Literacy Handbook from their building principal at the start of each school year. The K-5 Literacy Handbook can be found here.