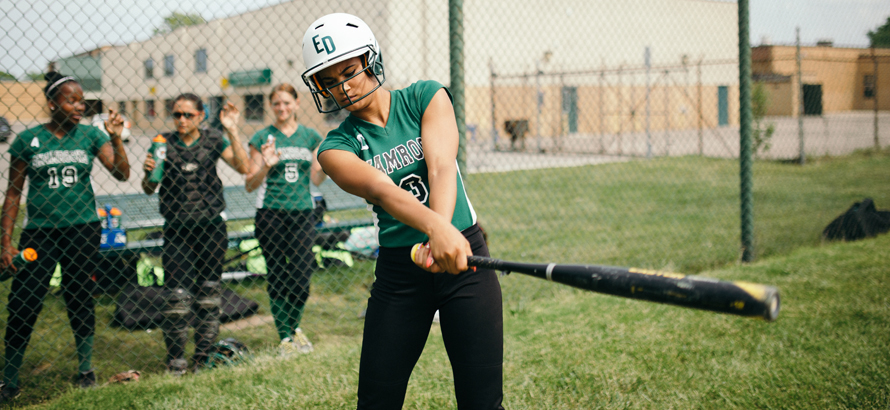 Eastpointe Community Schools Athletics
Available Sports
Fall
Football - Boys Junior Varsity & Varsity
Soccer - Boys Varsity
Volleyball - Girls Junior Varsity & Varsity
Middle School Football - 7th & 8th Grades (Combined)
Middle School Volleyball - 7th & 8th Grades (Separate)
Spring
Baseball - Boys Junior Varsity & Varsity
Golf - Boys Varsity
Softball - Girls Varsity
Soccer - Girls Varsity
Tennis - Girls Varsity
Track - Boys Varsity // Girls Varsity
Middle School Track - 7th and 8th (Combined)
Winter
Basketball - Boys Freshman, Junior Varsity & Varsity // Girls Junior Varsity & Varsity
Bowling - Boys Junior Varsity & Varsity // Girls Junior Varsity & Varsity
Competitive Cheer - Girls Junior Varsity & Varsity
Wrestling - Boys Junior Varsity & Varsity
Middle School Basketball - Boys 7th & 8th Grades (Separate) // Girls 7th & 8th Grades (Separate)
Middle School Wrestling - 7th & 8th Grades (Combined)
Eastpointe High School
Sports Schedule
Eastpointe High School's sport schedule can be obtained by visiting:
Athletic Schedules
Driving Directions
Need driving directions to a high school event?
Conference & Scores
Macomb Area Conference Scores and Rankings
Photo Galleries
Varsity Boys' Basketball vs. Roseville, Dec. 15 (Macomb Daily)
High School Sports Apparel
Design and order your very own Shamrock Gear at MyLocker.net.
Upcoming EHS Athletic Events
Administration
Teresa Stuck, ATC
Athletic Coordinator
15501 Couzens
Eastpointe, MI 48021
Phone: (586) 533-3725
Fax: (586) 533-3726
Serving Grades 7-12
Sports Medicine
As part of the St. John Providence commitment to enhancing and maximizing sports rehabilitation and individual performance, the Sports Medicine department offers comprehensive services tailored specifically for the recreational, amateur and professional athlete.
Learn more about St. John Providence Sports Medicine services.