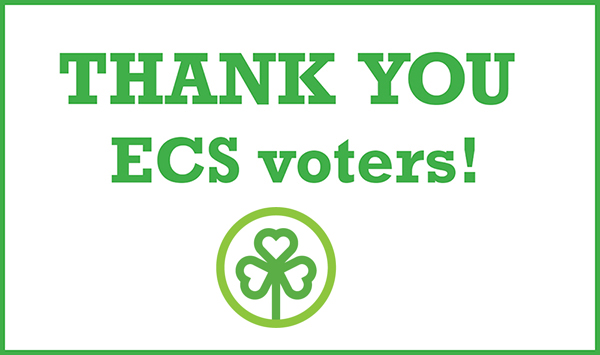 2019 Sinking Fund Proposal
WHAT IS A SINKING FUND?
It's a strange name for a source of funding that can be incredibly useful to our schools. Sinking fund dollars can be used for school safety improvements, building repairs, or upgrades to technology infrastructure. Sinking funds provide districts with a cost-effective alternative to borrowing or bonding money for some expenditures because they require none of the associated legal fees or interest costs.
Frequently Asked Questions
How will this levy affect my family? Will it increase my taxes?
No. This levy would not increase the total number of mills levied for resident taxpayers. The tax levy will continue to be 7.0 mills as it was for the past several years. The district has debt that is scheduled to be repaid in 2019, and the sinking fund levy would replace the levy on that maturing debt. Taxpayers would continue to pay a total of 7.0 mills.

What can a sinking fund be used for?
A sinking fund can be used for school safety and security improvements, building repairs, and upgrades to technology infrastructure. Sinking fund dollars cannot be used for things like regular maintenance, staff salaries, or other operating expenses.

How will ECS determine the priorities for the sinking fund dollars?
School safety and security is our top priority. If the sinking fund is approved, Eastpointe Community Schools will contract with a school security consultant to determine the best ways to improve security in our schools. These improvements may include, but are not limited to, building entryway security improvements, security camera upgrades, and bollards near school entrances to protect sidewalk areas from vehicles.

In addition, an extensive engineering study was conducted in spring 2019 to determine current infrastructure needs across all district buildings. These improvements could include climate control upgrades to improve heating or add air conditioning, remediation of asbestos flooring, new playground equipment, and repairs to aging infrastructure throughout our buildings.
Doesn't the district already have a sinking fund?
No, Eastpointe Community Schools does not currently have a sinking fund.

Where do I go to vote? When are the polls open?
You can find your precinct location and a sample ballot on the State of Michigan website. The polls are open from 7 a.m. to 8 p.m. on Tuesday, November 5, 2019.

Who can I contact if I have other questions?
Contact Executive Director of Business/Operations Robert Carlesso at 586-533-3016 or Superintendent Ryan McLeod at 586-533-3022.
Sinking Fund Projects
We will continue to use this website to keep the public updated on projects completed with sinking fund dollars. Thank you to the voters for helping us improve our district and community!