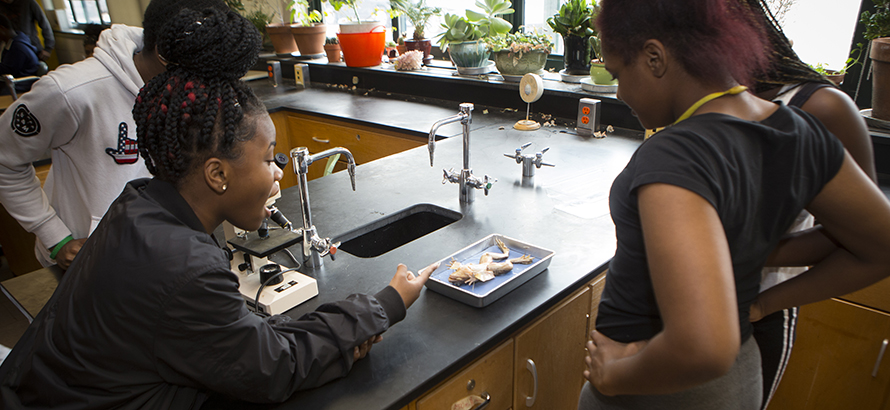 High School Credit Recovery
Eastpointe High School will be offering our traditional credit recovery program for high school students looking to earn high school credits. Classes will be offered virtually through the Edmentum platform. These programs will run in two sessions. Session A will run from June 27 to July 21 (no class on July 4) and Session B will run from July 25 to August 18.

Program Setting: All courses are virtual. Students may choose to attend in-person from 9 a.m. to 1 p.m. at Eastpointe High School or complete coursework from home.

Program Cost:
$50 registration fee for Eastpointe Community Schools students, includes unlimited classes
$200 per class for non-ECS students
FOR CURRENTLY ENROLLED EHS STUDENTS ONLY: You must pass your summer school class with a B- or better in order to get the next class free. Anything lower than that the student will have to pay another $50 for the next class to be unlocked.

Eastpointe Community Schools students will be charged a $50 registration fee per session, which will cover all classes taken in each session. Out-of-district students will be charged $200 per class. Payments must be made through the online payment portal. In-person payments cannot be accepted at this time.
Summer school registration is now closed.
---
K-8 Summer Programs
K-8 Summer Program registration is now closed. Parents of registered students will receive more information in the coming weeks.
These programs will be held at Eastpointe Middle School and run in two sessions from July 5 - August 11, Monday-Thursday, from 8:30 a.m. to 2:15 p.m. Lunch will be provided for all students. Session A runs from July 5 to July 21. Session B runs from July 25 to August 11.
Please contact lashawn.baskin@eastpointeschools.org with questions.
Special Education Programs
Registration is now closed for special education summer programs.
Programs will take place Monday-Thursdays from July 5 through August 11, 8:30 a.m. to 2:15 p.m., at Eastpointe Middle School. Please call 586-533-3738 with any questions.
E3 - Enrich, Explore, Engage and L.E.A.P. - Learn, Enrich, Achieve, Play: These special education summer camps will include literacy, mathematics, social-emotional learning, and engaging projects to help continue learning and engagement through the summer break.