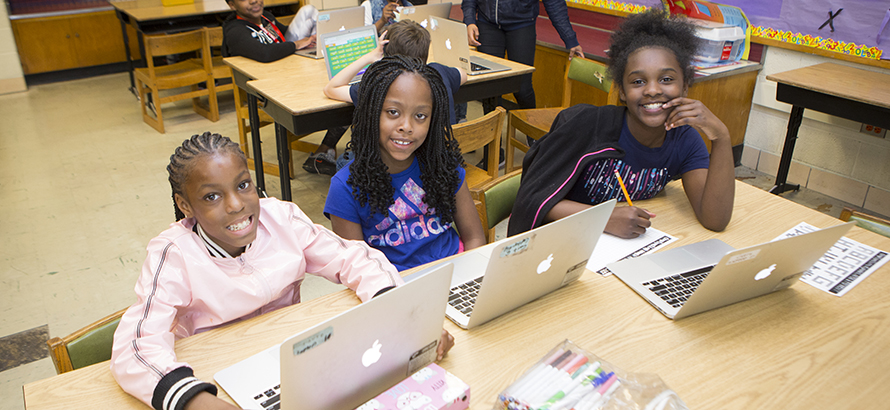 Eastpointe K-12 Virtual
We understand that every family has its own unique educational needs. That's why we're excited to offer K-12 virtual and hybrid options to allow parents and students the flexibility to learn in the environment that best fits their needs, while still taking advantage of all the opportunities offered by an Eastpointe education.
ECS Virtual K-12 will be taught by our Eastpointe teachers, with the same supports and services your family would expect from a typical Eastpointe education.
Families who are interested in a virtual or blended approach for next year can expect the same rigorous, full curriculum that is taught in a traditional classroom. Parents and students should expect to spend a similar amount of time each week learning at home as they would spend in a classroom.
Virtual students will also have the option to participate in face-to-face class and extracurricular opportunities, including art, music, physical education, and high school CTE courses.
All students will be enrolled as usual and receive a face-to-face schedule; we will then work with families to make the best choice for their child, whether that is in-person, virtual, or blended learning.
We have a large team of ECS teachers and administrators working to create a high quality education platform that allows students to transition seamlessly from face-to-face to virtual instruction.