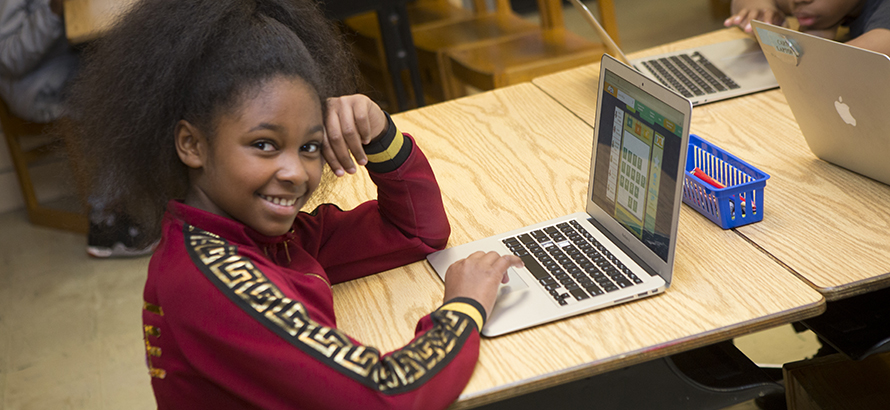 Remote Learning
We have heard questions from some parents about how school work will be distributed during this extended closure. Each building has developed its own plans for their students, so your child's teacher or other building staff member is always the best one to contact about plans for your child's class.
Please note that ALL student Google Classroom passwords have been reset to minimize confusion over forgotten passwords. Secondary students using Google Classroom should have received a letter with new log-in information. Students who are still having issues logging in should fill out the Account Help survey in the sidebar to the left.
Additional resources for elementary students, including reading, math, special subjects, and enrichment activities, can be found here. Please contact your child's teacher or other building contact person if you have questions.
Online Resources
Mystery Science (K-5): Many of our elementary students are already familiar with Mystery Science, which has unlocked all mini-lessons and made all of their lessons available for free through June, for all parents and teachers. Check out some of their recommended science lessons.
Michigan Virtual (Grades 6-12): Michigan families now have access to free digital content from over 70 high-quality online learning courses students can access from home. Build your skills in a current course or try something new!
New York Times Writing Prompts: The New York Times is providing free writing prompts for students, inspired by current events and news.
PBS Learning Media (all grades): PBS Learning Media Videos, games, lesson plans and supplemental materials can be searched by grade level, subject area, keyword and standard. Content contributors include KET, PBS, PBS Kids, NASA, the National Archives, the Library of Congress and many more.
Khan Academy offers highly interactive practice exercises, instructional videos, and a personalized learning dashboard that empower learners to study at their own pace in and outside of the classroom. Creating an account is easy and free. After creating an account and verifying via parent email, students can choose instructional areas of interest to them and begin to explore interactive learning opportunities! (Grades K-12)
Michigan Electronic Library: MeL provides a variety of educational resources including games, online stories, lessons, encyclopedias, databases and more! (Grades K-12)
Printable/Downloadable Resources
HighScope is offering weekly packets of activities for parents of infants, toddlers, and preschoolers. Packet 1 // Packet 2