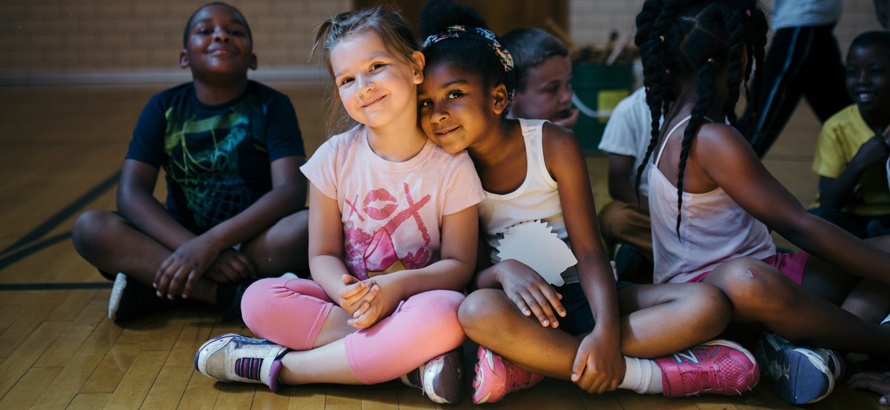 Non-Academic Resources
The Intense Student Support Network is a multi-tiered, comprehensive, and integrated system designed to support the diverse needs of individual students.
We believe that every student has the right to a safe, supportive school environment where students' unique identities and individual backgrounds are respected. We believe it is the district's responsibility to address both the academic and non-academic needs of all students. The district will provide an equitable educational experience and provide a system of delivery in which all students will achieve high levels of success.
As a result of these beliefs, Eastpointe Community Schools guarantees engagement with every student to ensure both academic and social learning. The Intense Student Support Network establishes a delivery system that recognizes the key person in the learning equation is the student (Murphy, 2014) and further recognizes it is critical to develop a meaningful, positive relationship with a student in order to maximize academic success. Using Joseph Murphy's work with pastoral care as a guide, the Eastpointe Community Schools Intense Student Support Network ensures the norms of pastoral care positively impact every student for whom we as a district have the privilege of serving. Those norms and identifying characteristics are care, membership, support, and safety.
This "Powerful combination of high academic expectations and meaningful student-teacher interpersonal relationships form the basis of authentic caring as an alternative to traditional schooling" (Antrop-Gonzalez & De Jesus, 2006, p. 419).
The Eastpointe Community Schools Intense Student Support Network will partner with community agencies to provide support in areas that extend beyond the capacity of the district. These areas include, but are not necessarily limited to, the areas of social, emotional, health, and nutritional needs of students.
Finally, the Intense Student Support Network will collect data and respond to student needs, connect the student to the source of support, positively impact student and adult relationships, and engage the families and community in support of its students. In short, this Intense Student Support Network will ensure that Eastpointe Community Schools will meet the academic and non-academic needs of all students who belong to our district.
Care
At Eastpointe Community Schools we care for our students by taking interest and investing in the whole child. We value all students as individuals and provide support for what is happening in their lives, ensuring they rise above circumstances that distract from learning. We will expect a high level of achievement while meeting non-academic needs, requiring students to do and be better.
Membership
By creating an environment of ownership, involvement, and belonging, students will thrive academically and socially. All staff will create a community of learners where students are valued members.
Support
District employees will support students by mentoring socially, culturally, and academically. All staff will encourage, provide assistance, and advocate for students.
Safety
Eastpointe Community Schools have systems in place designed to ensure a climate of positivity where students feel safe and are safe. This climate is achieved through the use of proactive programs such as Positive Behavior Intervention Support (PBIS) and CHAMPS. Students are held accountable and made aware of how their behavior impacts their learning and the learning of others.